A love of adventure drives Amanda Cacilhas, a market specialist at Lee & Maria's.
The Harrow native has travelled the world, visiting places like Portugal, France, Germany, Switzerland and Cuba. Amanda hit the road after graduating from the University of Toronto and Humber College with degrees in psychology and international development.
Her first stop was Indonesia, where she interned for an organization that helped new graduates find work and help youth interested in entrepreneurship. "It was definitely a culture shock being in Asia for the first time, especially the most populated island in the world," said Amanda. "There were some difficult adjustments, especially the language barrier, but it was certainly a life-changing experience."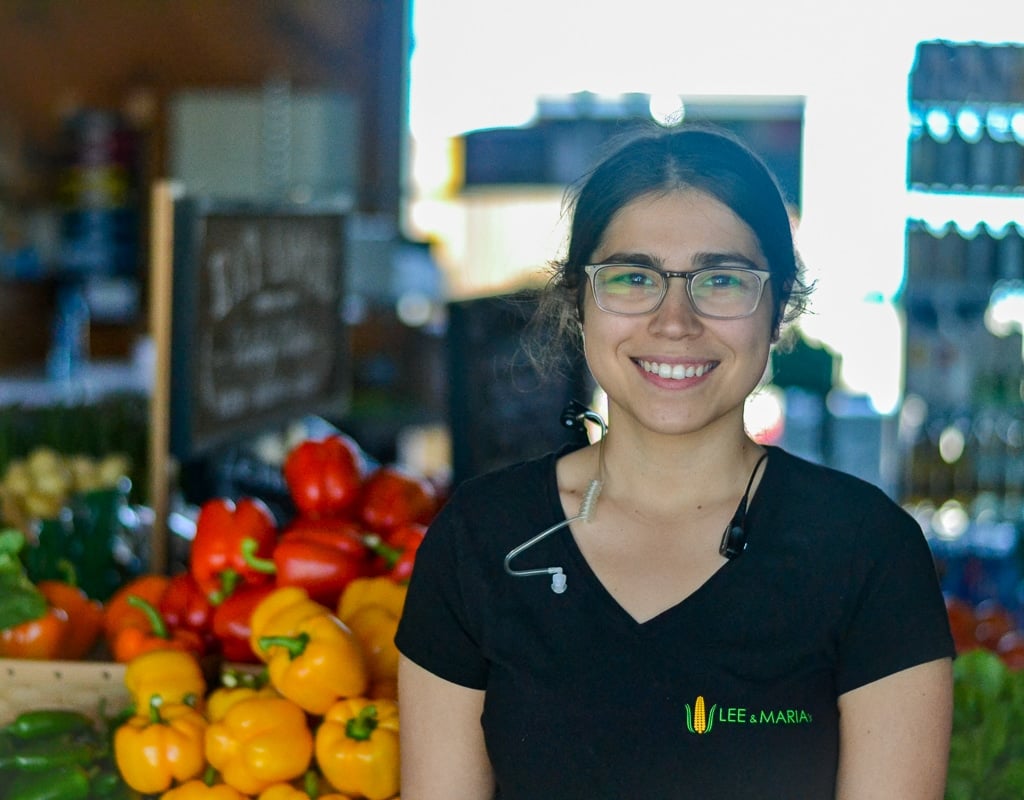 She ended up falling in love with the energy that Asia gives off, and last year got up the courage to go to Thailand by herself. "Backpacking alone in a very foreign country was probably the best adventure I've had, and I always try to encourage others to solo travel." For Amanda, Thailand was attractive because of the balance between city life and beautiful beaches. She could get up close to monkeys and elephants, and of course, the food! She's now back home and working at Lee & Maria's, but also likes to visit Ontario parks like the Bruce Peninsula or Bon Echo, chasing one of her favourite animals, the Loon.
Backpacking alone in a foreign country was probably the best adventure I've had.
In her spare time, she enjoys anything outdoors, especially camping, hiking,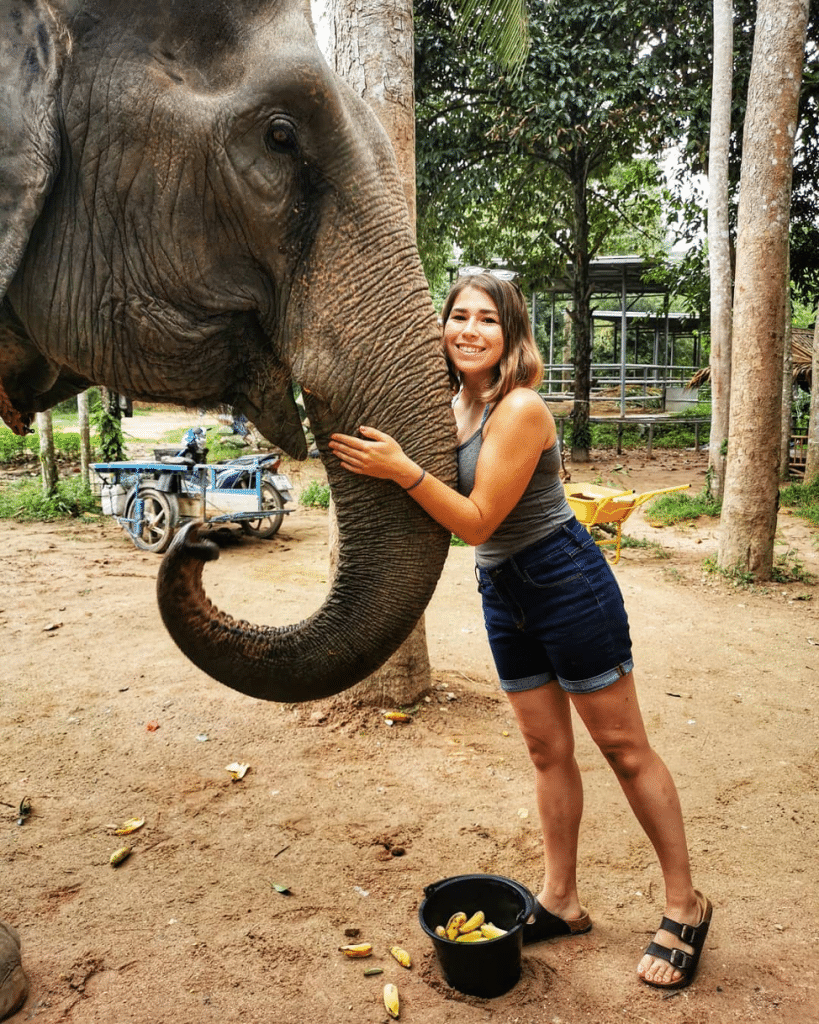 fishing, ice fishing, canoeing and kayaking. She also loves photography, cooking and baking.
For Amanda, it's all about blueberries when it comes to the fruits and vegetables at Lee & Maria's. "I'll basically eat anything that's blueberry flavoured, or that has blueberries in it. I love the taste, but they're also my favourite colour. I often used to go blueberry picking when I was a kid, and I remember doing a lot more eating than picking!" Just don't feed her okra. She isn't a fan of the slimy texture in the middle. "Maybe I haven't had it in a really good recipe?" she says.
Amanda didn't grow up on a farm, so she's learning the ropes while working at Lee & Maria's. "I've learned more about what's grown locally in this area and the different businesses we partner with," she says. "I've gotten more interested in learning about where our food comes from and the farm-to-table process." She's also learned what "heirloom" means and why heirloom carrots are different colours and "that asparagus and rhubarb are VERY popular items in May and June."
The best part of working at Lee & Maria's is the team, Amanda says. "Being around people who are friendly, encouraging, supportive and funny make any kind of day a better day. The donuts, ice cream, butter tarts, and pop shoppe are also pretty nice!"
Amanda began at Lee & Maria's during the height of the COVID-19 pandemic. She says since the first day, she has had lots of customers show appreciation for not only the store continuing to serve the community but also thanking her personally for continuing to work during the difficult times. "Those small 'thank-yous' have gone a long way for me."
Learn More About the People, Crops & Products that make Lee & Maria's Special
Main St. Detour Information
Beginning on Friday, July 10, the Town of Kingsville will be closing Main St. and Division St. to allow businesses in the downtown core to open onto the street. The closure will mean a detour for getting to our market from the west side of Kingsville and from anywhere north of highway 3. The closures are as follows:
Avery Mertz thinks it's funny when someone calls her a jock and "takes it as a compliment, somewhat," she says. Avery hit the ice for the first time when she was just five-years-old, playing for the Harrow Rams. Now, this Lee & Maria's Market Specialist plays forward for the University of Windsor Lancers. "Whenever I'm on the ice, I'm the happiest."
COVID-19 And Farm Workers
We've had several calls, emails, and social media posts asking about our policy on migrant workers and if you should be concerned with the produce you're receiving. I'm going to break it down into to separate topics; How do we treat "our" migrant workers and how safe is the product we're receiving from other local farmers.
Ocean Bottom Soap: Local Producer Spotlight
By Rylee Wallace - Like many who suffer from skin problems, Charmaine Gillis, owner of Ocean Bottom Soap Company, had a hard time finding a natural remedy after developing her own skin issues 28 years ago. Doctors and Skin Specialists insisted that the best form of treatment was to use steroidal creams, but that wasn't an acceptable solution for Charmaine. Little did she know that her search to find a natural remedy for her skin would lead to the well-known Ocean Bottom Soap Company.
5 Easy Ways to Enjoy Broccoli
Normally kids hate broccoli, except around Lee & Maria's. Our little farmers Lorenzo and Mia have always been big broccoli fans. We've actually caught Lorenzo sneaking heads of broccoli after they've been picked and eating them whole. The trick is eating it fresh. Broccoli can get soft as it wilts, which can make the texture a little strange when eating it raw. If you get it good and fresh it has a hard crunch like an apple or carrot.