Online Grocery Shopping in Windsor, Ontario
Online grocery shopping in Windsor has never been easier thanks to Lee and Maria's Market Online.
The importance of shopping local (#ShopYQG) has never been more important. The pandemic has greatly impacted small businesses and shopping from those big box Windsor supermarkets are taking money out of the local economy.
Lee and Maria's provides the same online grocery shopping experience you get from larger Windsor supermarkets like Zehrs, Real Canadian Superstore, Metro, or Walmart. Except, Lee and Maria's directly supports over 30 Windsor-Essex producers and over a dozen local farmers. Items like Iron Kettle bread or Red Lantern Coffee brought right to your door!
Place An Order
We're More Than Local Fruits and Vegetables
Our online grocery store, Market Online, is more than just fresh fruits and vegetables. You can choose from over 1,000 natural grocery items, including:
Vegan and gluten-free dietary options
We're more than just a farm market, we're a shop local experience.
How Does Grocery Delivery Work?
To get grocery delivery to Windsor is simple. When placing your order in our Market Online grocery system, choose all of the fresh fruit, local products, and organic groceries you like. When it comes time to check out you will be given two options, either pickup or home delivery. If you want us to deliver, choose home delivery!
If you spend over $45, delivery is free!
We offer grocery delivery in Windsor, LaSalle, Tecumseh, and the southern part of Essex County.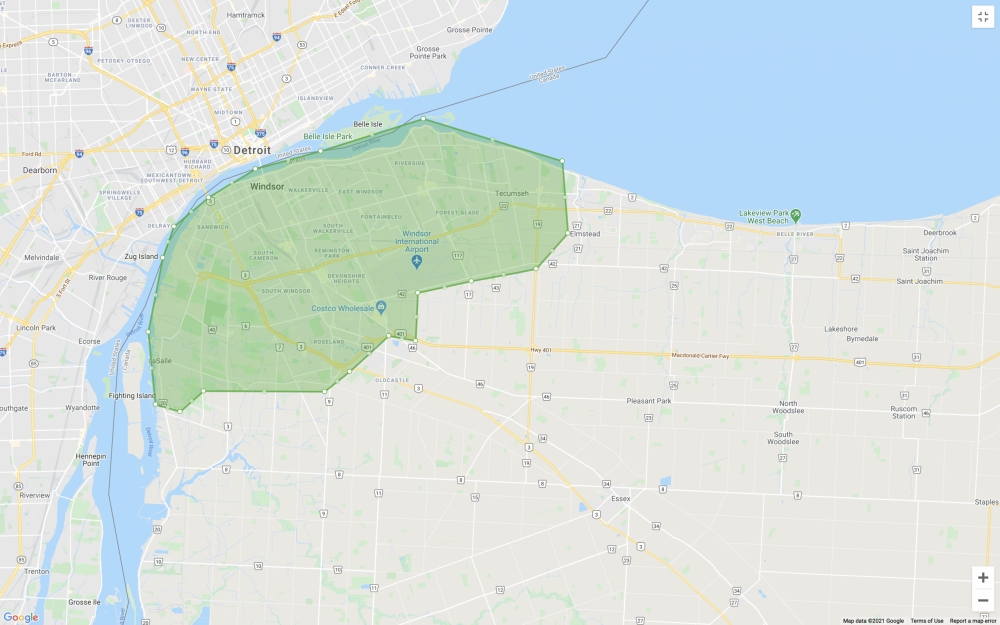 Why Get Groceries Delivered?
Even though we've been stuck in our homes for the better part of a year, there still never seems to be enough time. You squeeze in two Zoom meetings while helping your kids do online learning and the next thing you know it's dinner time.
Online grocery delivery helps alleviate one of the most time-consuming parts of the week; walking the aisles at Zehrs, Metro, Sobeys, Walmart or some other big-box supermarket.
Consider shopping from your smartphone in the middle of the night while the kids are in bed and we bring it to your home later in the week. Problem solved!
If you want something even more steady, where you can set it and forget it, try our subscription box. We'll bring you a box of farm fresh goodies on your schedule.